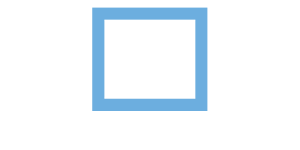 MOUTTET CAPITAL LTD.
Mouttet Capital Limited, a wholly owned subsidiary of Victor E Mouttet Limited, is an investment company with primary activities in commercial real estate, hotels and retail. Starting in the late 1980's, the company started making investments in small commercial office buildings in Port of Spain.
Over the years, the company has grown to do larger development projects including the iconic BHP Billiton Building at Invaders Bay in Port of Spain, large warehousing developments in Arranguez, and The Walk Shopping Centre, which is phase one of a 310,000 sq. ft. development in Warrens, Barbados, to name a few.
In 2005, along with the Promerica group from Central America, the company opened its first hotel, a 120 room Marriott Courtyard at Invaders Bay, Port of Spain. In 2010 a second Marriott Courtyard was opened at The Pavillion in Barbados, and a third is under construction in New Kingston, Jamaica, which is expected to open in early 2015.
The company made its first investment in retail in 2000 when it partnered with PriceSmart, the pioneer in Membership Shopping in the US, to bring its warehouse shopping concept to Trinidad. While this investment has been since divested, PriceSmart has proven to be very successful and now operates 4 stores in Trinidad.
In 2004, the company joined forces with the Promerica group from Central America and formed a joint venture with Payless ShoeSource, the largest US retail shoe chain, to develop Payless shoe stores in the Caribbean and Central America. The company in now the dominant retail shoe company in the region and successfully operates over 220 stores.
In 2010, along with its partner Trent Restaurants Limited, Mouttet Capital acquired Linda's Bakery, a small retail bakery chain established in 1959, with just 4 locations. The business has since expanded to 10 locations and an expanded production facility will be commissioned in October 2014, which will allow the chain to rapidly expand to over 40 locations in Trinidad and Tobago.